Duck diving is an essential technique in surfing, and mastering it is critical for any surfer who wants to catch more waves and have more fun out in the water. Duck diving is diving under an incoming wave as you paddle out to the lineup. It's a skill that takes time to perfect, but once you've got it down, it can make your surfing experience much more enjoyable.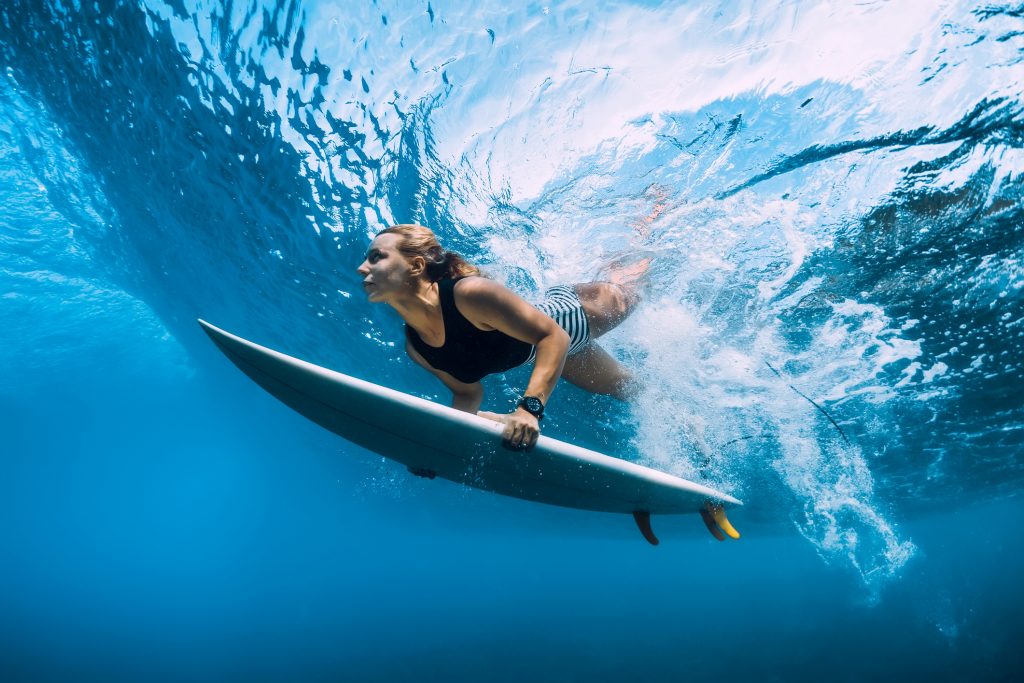 You will find it harder to duck dive the bigger the board you are on, meaning other methods are used for longboards and larger min-malibus. Duck diving is really only associated with short boarding.
To start, position yourself correctly on the board. You should be lying flat on the board with your chest in the middle and your feet hanging off the back. This position will help you to stay balanced and centred when diving.
As the wave approaches, start to paddle towards it. As you get closer, paddle harder, and aim to get as much speed as possible. This speed is crucial as it will give you the momentum you need to push the board under the wave.
When you are about to reach the wave, put your hands on the rails and push down hard, using your weight to push the board under the wave. At the same time, use your legs to push the tail of the board down.
As you dive under the wave, keep your head down, and make sure you are deep enough to avoid getting pushed back by the wave's whitewash. When you come up on the other side of the wave, make sure you are in a good position to start paddling again.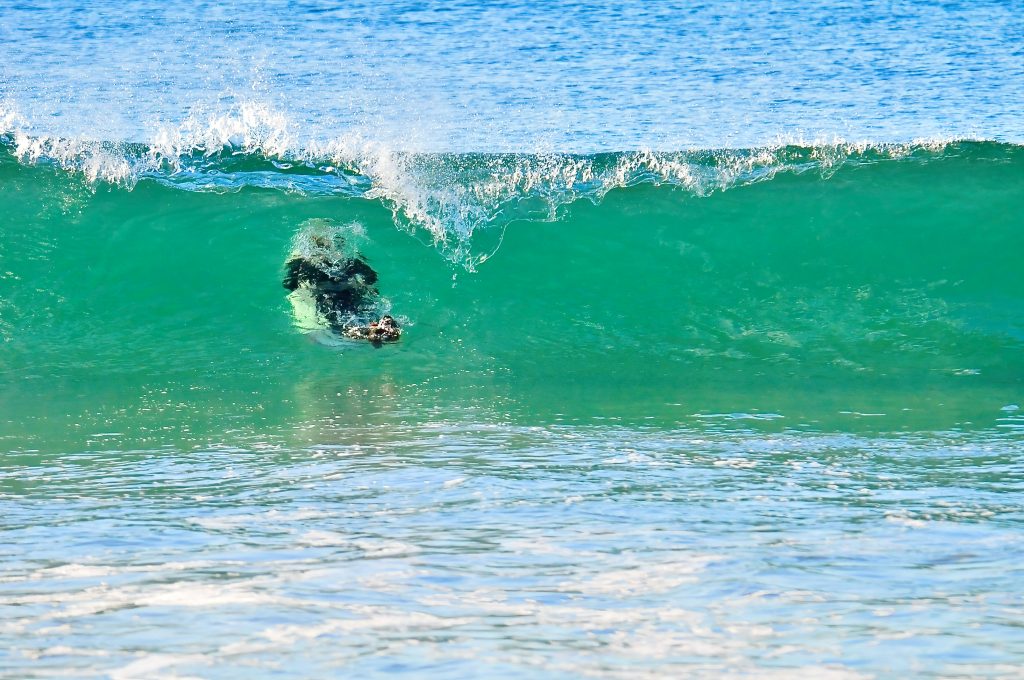 Timing is critical when it comes to duck diving. If you dive too early, the wave will push you back. If you dive too late, you risk getting hit by the wave or getting caught in the impact zone and going over the falls (which allows the wave to take you from behind). It's essential to read the waves and anticipate when you need to dive; timing is important.
To improve your duck diving technique, you need to practice. Start with smaller waves and work your way up to bigger ones. Try to dive deeper and stay under the wave for longer. It's also helpful to watch other surfers and learn from their techniques.
Duck diving is a critical skill for any surfer, but more so for a Kent Surfer due to the levels of white water you will experience and the limited time between waves. It allows you to paddle out to the lineup and catch more waves without getting pushed back to shore. To master the art of duck diving, you need to practice, perfect your timing and technique, and build your confidence. With time and effort, you can become an expert at duck diving and take your surfing to the next level.