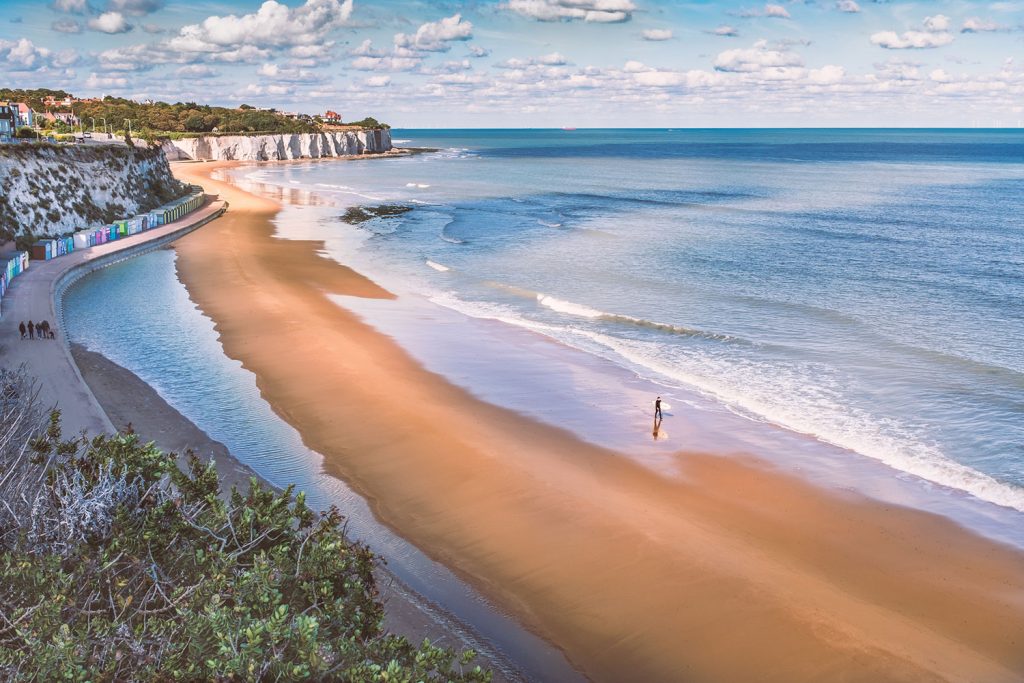 Known in the late '80s for the place to head for on a big North East swell as it could hold the waves and provide protection. The likes of Ken Bishop, and Paul "The Bear" Watkins would be here on large swells in the late '80s. In more recent times it has developed a reputation of fun chalk ledge waves with the occasional beach break wave too. Also has a left-hand point break on some swell at the far left of the bay that wraps in and can be a nice ride on a large swell. Stone Bay was once ridden by just a few surfers but has seen more over the years.
In the early '90s the likes of Vincent Obbard, Wesley Baker and a few others were always here and in more recent times Stone Bay has a new following between local surfers looking to avoid crowds. Due to the size of the beach, it offers a number of different waves and conditions and has a webcam available provided by a local hotel too. Certainly, a great bay of sweeping two bays and can at times offer some of the best rides in the area and local knowledge is crucial as if you get it right you can have amazing conditions. It is best surfed only mid to high and high to mid tide – low tide is impossible.
The beach has very little facilities it does, however, have a toilet and parking is on the roads overlooking the bays
Conditions
Best in North Westerly, Northerly, and North Easterly swells but works on swell and winds well from the East and South West too – always worth a check.
Surf School
None
Surf Rentals
None
Surf Shop
None