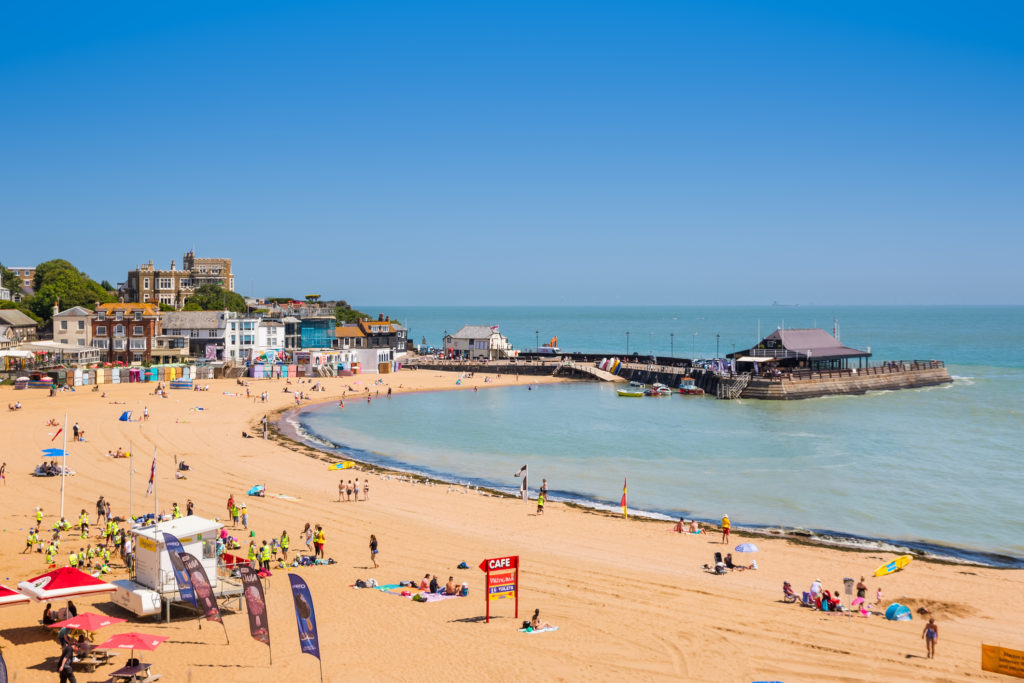 Viking Bay is the central horseshoe-shaped bay of Broadstairs. It offered surfing waves for the majority of the tide and was first surfed in the 1960's.
It is predominantly as longboard surfing wave offering slow lefts and slightly faster right-hand waves during mid to low and low to mid tide. During high tide, the wave turns into a beach break, and this is the time for shortboard and bodyboarders to excel.
Viking Bay has seen a number of surfing events through the 1980's and into 1990's.
The beach has lots of facilities including toilets, café, surf school, surf club, surf shop, and a car park (expensive in summer).
Conditions
What makes Viking Bay unique and extraordinary is its ability to generate lines of swell and often deliver offshore conditions. The prime conditions for the surf beach are North Westerly wind on a northerly swell that will create offshore perfect conditions. North easterly wind and swell will be slightly more protected here than other local spots, but it can generate a strong rip tide. On a South Westerly swell, Broadstairs can receive a small wave that will come across the bay with a cross offshore wind.
Surf Cam
Surf School
Kent Surf School operates daily during summer months, and at weekends during spring, autumn and winter.
Surf Rentals
Kent Surf School provide rental of Surfboards, Bodyboards, Kayak, Paddleboards and Wetsuits
Surf Shop
Kent Surf School operates Kent Surf Shop on Viking beach in the same location as the surf school.