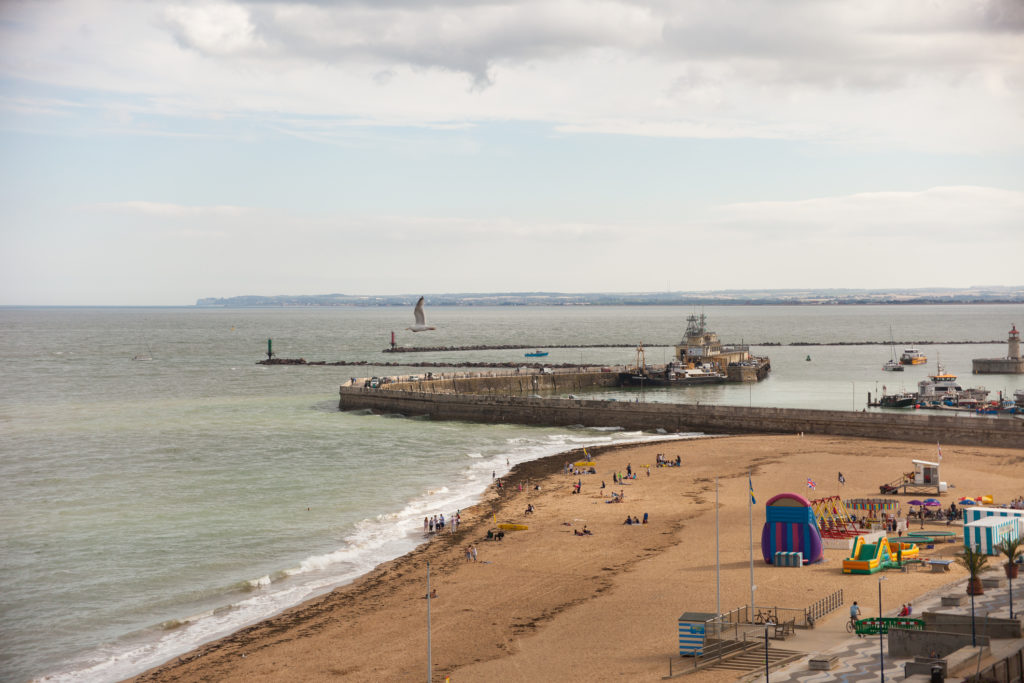 This is an experienced surfing wave for those in the know. It offers on some swells barrels; it is an excellent short wave that runs along the side of the pier. A very strong local surfer environment that has a level of respect and a pecking order in larger swells. Recent years it has not broken as it once did.
The main beach also has waves away from the wall of the pier, and this can also be fun to ride, sometimes better and although maybe not peaking as high can offer just as much fun for those as not experienced.
Certainly one of the most picturesque beaches of Kent. It is not surfed greatly but offers some of the best rides in the area although it can be fickle and local knowledge is crucial. It is best surfed only mid to high and high to mid tide although you can still surf it at low tide it is far rockier.
The beach has very little facilities it does, however, have a toilet and parking is on the roads.
Conditions
This is a South Westerly swell only. Winter is the optimum time of year for surfing here, although small summer swells can be regular. Offshore winds blow from the east northeast. Winds wells are much more typical than groundswells and the optimum wave angle is from the southwest.
Surf School
None
Surf Rentals
None
Surf Shop
None