Surfing etiquette is a set of unwritten rules that every surfer should know and follow. It's a way to show respect to fellow surfers and create a positive surfing experience for everyone in the surf. This article will explore some critical elements of surfing etiquette and how to implement them into your surfing in Kent. In recent years in Kent, we have seen some issues with new people taking up surfing and SUP surfing and needing to respect the unwritten rules in the surf.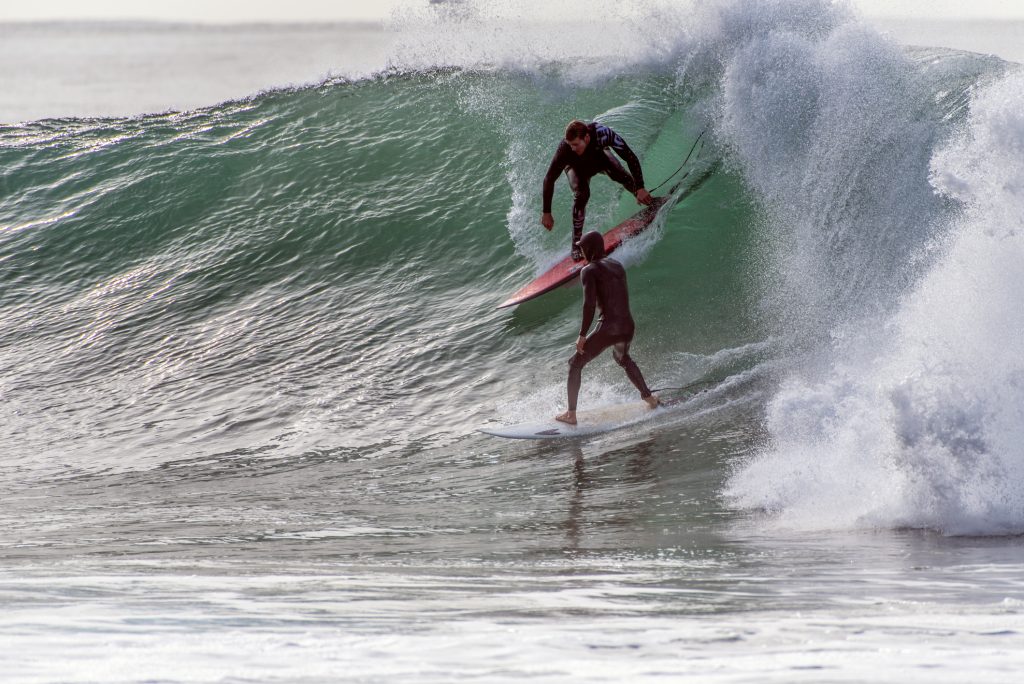 Respect the lineup: The lineup is where surfers wait for waves. It's essential to respect the other surfers in the lineup by not cutting in front of them, dropping in on their wave, or hogging all the waves. Wait your turn and share the waves with your fellow surfers.
Be friendly: Surfing is a community-driven lifestyle; a friendly attitude goes a long way. Say hello to other Kent surfers, give them a wave, and be open to making new friends. Surfing is a great way to connect with people from all walks of life, and you never know who you might meet in the water.
Take turns: It's important to share the waves with other surfers. If you catch a wave, paddle back and give someone else a chance. Don't be greedy, and take every wave for yourself. Remember, there are plenty of waves for everyone, even in Kent.
Avoid snakey behaviour: Snakey behaviour is when a surfer paddles around another surfer to steal their wave. It's considered rude and disrespectful in the surfing community. If someone is paddling for a wave, give them the right of way, and wait for the next one.
Know your limits: Surfing can be dangerous, and it's essential to know your surfing skill limits. Only paddle out if the conditions are manageable for your skill level. Surfing is fun, but it's not worth risking your safety or the safety of others. In Kent, we have many rips on certain swells, so be aware of these.
Respect the Kent locals: The surfing community is often tight-knit at each beach, and locals may have a particular spot or wave they prefer. This is undoubtedly the case in Kent, where locals do exist. It's important to respect their preference and not drop in on their waves or hog the waves in their area. When surfing in a new location, take the time to observe the surfers and their behaviour to avoid any conflicts.
Follow the rules of the beach: Each beach may have its own set of rules and regulations. It's essential to follow them, whether about where to park or surf; this is generally enforced by lifeguards at Joss Bay and Viking Bay in the summer. Following the rules will create a positive surfing experience for everyone and show respect for the beach and its community.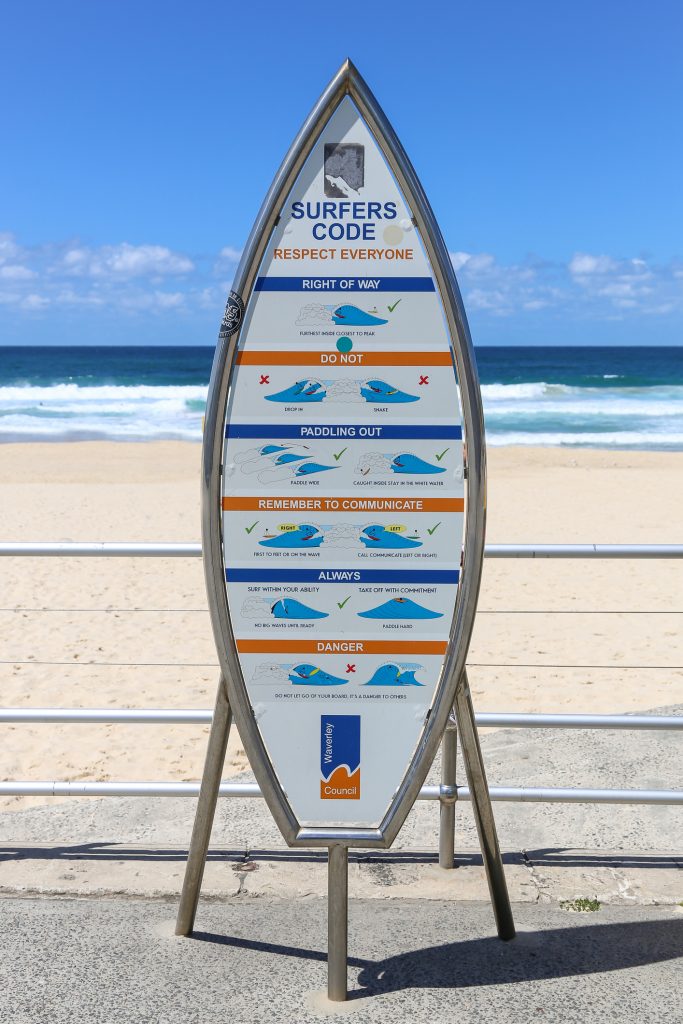 Surfing etiquette is an essential aspect of the surfing Kent community. It's a way to show respect for your fellow surfers, the beach, and the environment. Following these unwritten rules will create a positive surfing experience for everyone and show that you're a responsible and respectful surfer. So next time you paddle out, remember to respect the lineup, be friendly, take turns, avoid snakey behaviour, know your limits, respect the locals, and follow the rules of the beach.